After Sales and Warranty
At Anhui Hualing, we work hard to earn the loyalty of our customers by providing them world-class service every day. Our legacy of customer service, bolstered by our reliable and efficient network, is unparalleled.
Our commitment to service is a complete guarantee that we will make every effort to be there for you. That is our pledge to you. We wish to not just satisfy but surpass the expectations of our customers.
Our customers will simply need to dial our customer service hotline to the place of purchase should any defects or problems be found.
Thereupon, our technicians or service engineers would be expedited to serve our said customers.
Maintenance and Support
Productivity Support
To surpass your expectations and ensure that your project go smoothly, our team of board certified technical staff makes regular trips to contact manufacturers to uncover the latest in technological developments and innovation. This includes educating and training our agents to provide better services to the end user. This helps maximize our customer's ROI (return on investment)
Technical Support
Equipped with good workshop facilities to stock replacement parts so to provide excellent after-sales service, Anhui Hualing provides technical support to our agents by dispatching marketing and technical staff to any part of the world on a regular basis to take care of the after-sales service.
We have a team of well-trained and experienced staff comprising of mechanical, electrical and software engineers. Our dedicated employees are always ready to answer any queries or provide solutions for problems which may arise in the field.
Field Supervision and Consultation
As supervisors or consultants, our on-site experts see through all projects. They help to fine-tune equipment systems and provide technical advice to maximize our equipment performance.
Our emphasis on the aspect of field supervision has over the years been combined with a second emphasis on administration and consultation that includes efforts to control and coordinate our team of highly skilled technicians and engineers to get the job done.
Training and Development
Should our customers wish to send their engineers and operators for training and development to further update their skills, they can do so by sending their engineers and operators to attend our training program conducted to acquire the technological competencies to enable them to adapt and respond to the changing needs and advancements in technology.
Our training program focuses on areas of innovation and application engineered for a better environment. It teaches the latest techniques and the most effective methods of technical applications.
Our program adopts a competency-based training approach. Classroom teaching and hands-on practice-oriented training combine to enhance the learning of concepts and acquisition of technical skills. This will aid them in operating our machines, pick up, drill and upgrade their skills for proper operation, maintenance and breakdown repair.
Parts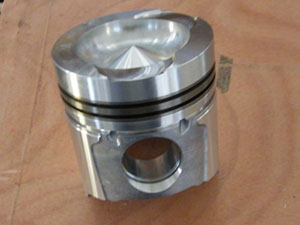 Engine Parts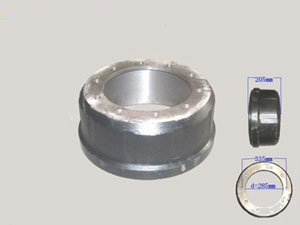 Heavy Truck Accessories
Uptime Solutions
Anhui Hualing is committed to offering support designed to keep your project running smoothly and on schedule:
To expedite delivery time for our customers, booking of vessels are made way in advance; together with the production department to optimise all resources with the extra hours involved in order to complete the production so as to be ahead of schedule.
At Anhui Hualing, we assist our customers in making prudent and wise purchase decisions. It is our gratification just to know that our customers realize that their purchase is one that is of quality, reliability and durable albeit our reasonable prices.

Field Service
Anhui Hualing provides our customers with a single point of contact and accountability for product support from telephonic, e-mail and web-based inquiries to the dispatch of field engineers and technicians for on-site repairs.
From basic support to comprehensive, advanced on-site service, our dedicated and highly skilled team of experienced technicians are readily available all around the world to prepare, set up, service and maintain your equipment during each project phase to ensure the smooth progression of the job.
Spare Parts Inventory
At Anhui Hualing, we maintain an extensive spare parts inventory for all our equipment. From the smallest bearing to the most complex circuit board, Anhui Hualing is committed to having all parts on hand to keep your project running. We are well stocked with a full inventory list of spare parts, components and accessories to support our clientele with the products they purchase from us.
This forms a one-stop-centre to serve our customers promptly and efficiently. This is done through a network of highly certified OEM manufacturers, and through an effective distribution of spare parts through our global network of vendors.
Shipping
Anhui Hualing has a full-time shipping manager to assist the customers in all documentation required for exporting our products that we offer for sale. With over 10 years in business we have developed many relationships with steamship line companies such as Austral Asia Line, COSCO, CPM, HOEGH AUTOLINERS, WALLENIUS WILHELMSEN, MAERSK SEALAND etc. and can handle all of your shipping requirements on a turnkey basis, on time and on schedule. Furthermore being a Shanghai, based company we are strategically located near the Port of Shanghai, the biggest Chinese Sea Ports.